Digital era has transformed the job of voicing and two worlds are getting closer: the actor's and the voice over's
The progressive shifting of communication budgets into the digital world has created countless opportunities for a voice talent in a digital world. The italian Voice Over activity, thanks to the need to accompany with a professional voice not only audiovisuals, but also n social networks' activities, short videos on instagram, product video animations that show moments of use and features.
There's also a great evolution of the audiobook market, which has revealed that actor's expressiveness is a very significant competitive factor. In addition to famous people in fact, the large audiobook platforms such as Amazon Audible and Storytel, involve more and more actors to read their titles, with the overall result of considerably increasing the quality of the products. and the variety of them.
This latter phenomenon, together with another factor we will discuss shortly about, has put in contact two worlds that were inevitably distant: the italian voice talents and theater actors, including them in a single large category. That of the voice talent in a digital world.
The contingent factor to which I referred is unfortunately the closure of all theaters due to the emergency of Covid 19, forcing many actors home with the legitimate need to find alternatives to their usual activity on the floors of the stages which, for the moment at least, they will remain deserted for a while.

The voice-overs have increased in opportunities but drastically reduced the available budgets
There is a downside to this small revolution that has amplified job opportunities for those who want to live as italian voice over talents. That is the micro-budgets available.
There is of course no big money for those who read an audiobook or offer themselves as a voice talent in a digital world. And the consideration of a dear colleague who tenderly confessed to me that she was amazed that someone was paying her to… read is worth little!
We are professionals and we trained tooth and nail, stealing work from the masters, trying to make room for it, in a season in which – by my direct experience – there is a first, a peak and inevitably also a slow decline, as opposed to many other professions that make experience a key factor in the quality of a consultancy or service. So?
I will not specify with economic examples how much a voice over can earn recording a plain hour of audio for an audiobook. Something similar to housekeeping job, with all due respect for voice artists and for all domestic workers.
But let's see instead what we can do to keep the level of perceived quality high. Because there is always an important difference between a well-done voiceover job and one done superficially.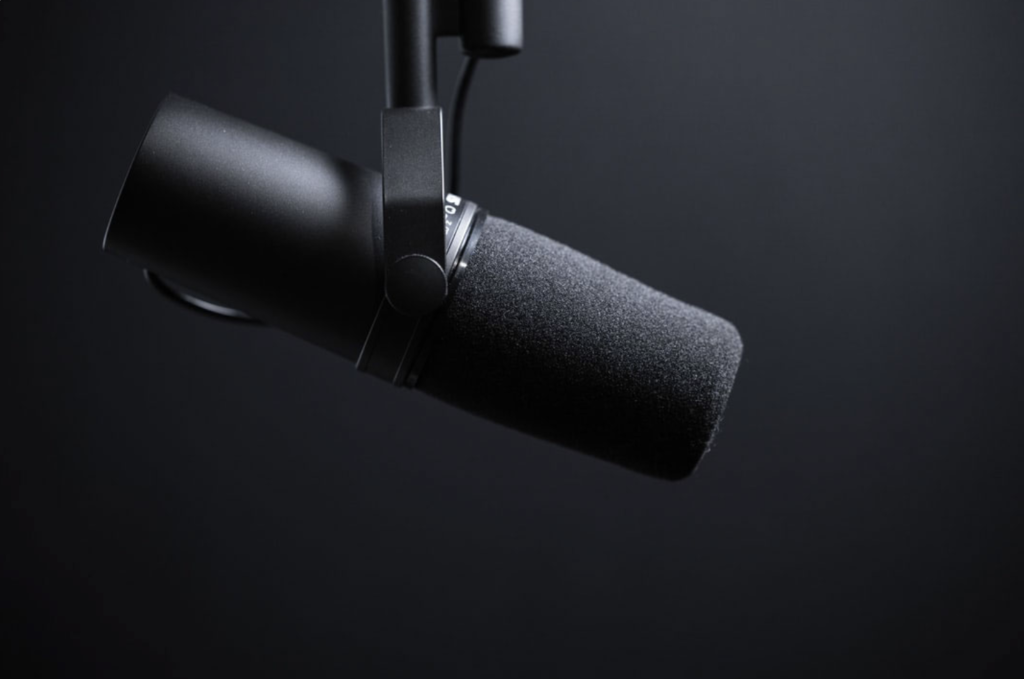 There is only one possible answer: a high level of quality and great professionalism
Here are some tips that I allow myself to share with those who deeply believe in the value of their performance and are willing to grant discounts up to a certain point.
Punctuality. An aspect that is not at all obvious, since a job paid for a few euros will always be subordinated to one that is fairly paid. Usually in the world of professional voice over the so-called "turnaround time", that is the time that passes from when we receive the request to when we send the final file for its postproduction, is very limited, either because the audio recording times are closely related budget, or because there is always a product manager who is in an incredible hurry to go on air.
The quality of the audio. Having equipment capable of guaranteeing good quality is essential, because in any case the effect to be generated is of a professional nature and, at least on this, audio content producers for the digital world are not willing to compromise. Learning the little rules of a good recording and also putting yourself in the position to clean the takes recorded by the breaths is an easy to learn skill that will give you a lot of value.
A great performance on the microphone. Always giving your best, in terms of interpretation, intensity, colors, rhythm is fundamental. It takes decades to build an italian voice over reputation and a few minutes to destroy it: just an audio recorded with little conviction and we lose the customer. The voice talent in a digital world must be able to give their best. Always.
A web site with a great demo: having a constantly updated site is essential to be found. Often producers get used to finding you on the web and sending you messages via the contact form!
The home studio and other additional services: an efficiency accelerator
We have already talked about the voice over home studio which proves to be a great competitive advantage for those who sell their voice. Recording at any time of the day, ensuring quick answers to the producer is certainly now considered a must. Maybe in the future I will dedicate a few words to talk about which technical setup can be advisable for the speaker for the digital world of the third millennium!.
Another aspect, however, not to be underestimated are the so-called additional services that a professional voice talent must be able to include in his offer.
I refer to the ability to adapt a text for the channel for which it was conceived, to be able to verify a translation: if google translator has become the best friend of those who do not know languages, it is also true that every now and then it offers naive translations. . The professional voice over has enough experience to be able to recommend the most appropriate expressions which, perhaps translated from English using the (little) artificial intelligence algorithm, sound decidedly ridiculous in Italian.
And if the voice actor is able to carry out small audio processing such as synchronization of the voice track for the video, then his advantage increases, offering audio columns that can be directly synchronized in time line (the experts have already understood me on the fly) , for the video editor who has no time to waste (and who has it?).
Additional services such as lip adaptation of a translation fall within the skills, rather than of the actors, of the voice actors, and will often be rewarded with big slaps on the back, but certainly considered a competitive advantage for the future jobs you will receive from these clients .
See you in the next article, in which we will talk extensively about which equipment, starting with the microphone, are indispensable for those who want to make a job of the voice and become a voice talent in the digital world.